About
Nationwide Garage is a garage interiors company run by enthusiasts for enthusiasts.
Our founder is Paul Sullivan Sr. Paul is a true car guy and 2nd generation remodeling contractor originally from Boston. He is a member of both the Porsche Club of America as well as the Ferrari Club of America. You may see him behind the wheel of his beloved Porsche Targa or enjoying the whistle of the super charger in his Ford F150 Lightning.
Sharing the helm is Paul Sullivan Jr. This 3rd generation remodeling contractor runs more towards the imports and Japanese bikes. He'll likely arrive at a meeting in a tricked out Subaru BRZ that he occasionally lets the "old man" borrow. His passion though is the bikes. Whether it's working on a classic Honda resto, taking the big Suzuki out for a cruise, or hitting the trails with his Ducati, he likes two wheels. On the weekends you may find him suited up racing his Kawasaki Ninja on regional road courses.
Paul Sr is a member of The National Association of Home Builders has held numerous national offices for the association. With a combined 50 years of experience in home improvement between them, you can be assured that the design and installation of your garage interior will be handled with the utmost of experience and professionalism.
We are currently able to offer services in Florida, Massachusetts, and New Hampshire.
---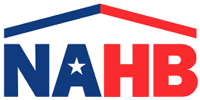 National Association of Home Builders (NAHB)
NAHB is a trade association that helps promote policies that make housing a national priority. Since 1942, NAHB has been serving its members, the housing industry, and the public at large.